We visited the Rocky Corner Cohousing project last January as construction was starting. Now they're getting close to move-in!
Until recently New Jersey, Delaware, and Connecticut were the only states in the region without an intentional community living option. But now one is being built in Connecticut:
Figuring that it will be instructive for us to watch their development, we've arranged a re-visit for October 5. Carpools will be available. Please let us know if you can be a driver.
The schedule for the day, tentatively, will be:
* drive to Connecticut in the morning (3 hours from central NJ, 2.5 hours from northern NJ)
* Noon – gather for lunch at Grimaldi's Italian Kitchen – 1646 Litchfield Turnpike, Woodbridge, CT 06525 (same place where we ate lunch last January … phone no. 203-553-9889)
* presentation at the restaurant from Rocky Corner representatives (with time for Q&A) 1:00 to 2:00
* 2:30 – tour the under-construction site of the community – 58 Old Amity Rd, Bethany, CT 06524
* dinner together in New Haven for those who want to discuss what we've seen … 5:00 to 6:30
* drive home, arriving back in NJ around 9 or 9:30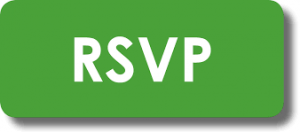 For carshare arrangements, email ecovillagenj@gmail.com.