Joy B's Farm® Property
(Block2, Lot 22, Lincoln Park, and Block 31.1, Lot3, Montville)
On Sunday, June 18, several of us accompanied Joy Hertz on a visit to her 15.5-acre farm property, which sits on the boundary line between Montville and Lincoln Park, at the end of Orchard Drive.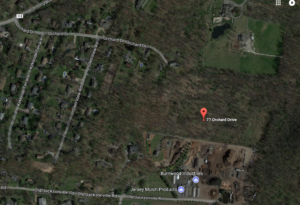 Some information and photos are provided below. In particular, Joy has created a "Proposal for Cooperative Community Farming" that we're planning to circulate to our members in order to assess their level of interest.
Joy writes:
Joy B's Farm® has been maintained organically and Biodynamical since 1973, caring for the land and honeybees in an agriculturally self-sustaining way without the use of chemical additives. If it is to continue, the farm must make a new beginning: and this can happen through:

an active interplay between the farm and the wider community
greater diversification of farm enterprises
active cooperation between Joy B's Farm and the formation of a new trust
a farming team will bring a new community and curative impulse

We entertain suggestions for suitable nonprofit uses to accompany the organic farm — such as a Church Members' Nursing-Home, or low-income rental units, etc.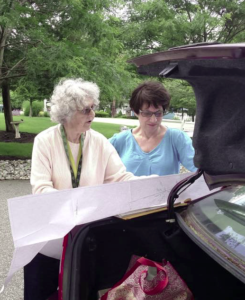 What seems possible to us is to build a "farm ecovillage," with residents as part of a co-op owning or leasing the farm property from Joy, and taking advantage of the agricultural zoning to build dwellings and other buildings to serve farm purposes (as opposed to trying to subdivide in order to build individually-owned units). In theory at least there should be few or no zoning issues compared with trying to subdivide the property into individually-owned units or lots.
This is wholly consistent with our objective of building cooperatively-owned and managed ecological neighborhoods and communities. In fact, cooperative ownership may actually be the key to relocating more families on farms, and working them intensively, biodynamically, and following permaculture principles.
Some of the housing may be for special-needs children (and adults) and low- to moderate-income families, with the possibility of working on-site on agricultural products and educational activities.
Here are some maps and pictures.
Here's a bird's eye view of the whole property:
---
The property could use a great deal of work. Joy has some small planted areas in amongst the trees, and a chicken coop, but otherwise only the remains of other buildings and of previous farming efforts, going back to before the American Revolution. She runs a small CSA (maximum 15 families) with shares of berries, leaf and root vegetables, squash, garlic, honey and herbs, and invites CSA members to grow some of their own plants in a community garden area.
Joy writes:
Once the farm taxes are granted for 2018 tax year  –  (assuming the Tax Assessor will actually inspect my farm before he makes a determination),  success on my appeal against the denial of 2017 farm taxes will be far more likely.  For that assurance, it would be advantageous to have more ground in active, productive use before August 2017.   Would you be willing to participate in preparing additional areas for plantings fall crops?  Bee-veils (like the one I use) is a near guarantee that Mosquitoes cannot reach one's face. (Should I purchase a bunch of them for participants)?
I look forward to your thoughts of what 'arrangements' should be made to both secure the farm for the your Community Farming and Cooperative Living group's purchase and to permit me to successfully restore the farm taxes – as a condition for the sale.
Respectfully,

Joy (973) 334-3331
Topographical map and other documents provided by Joy: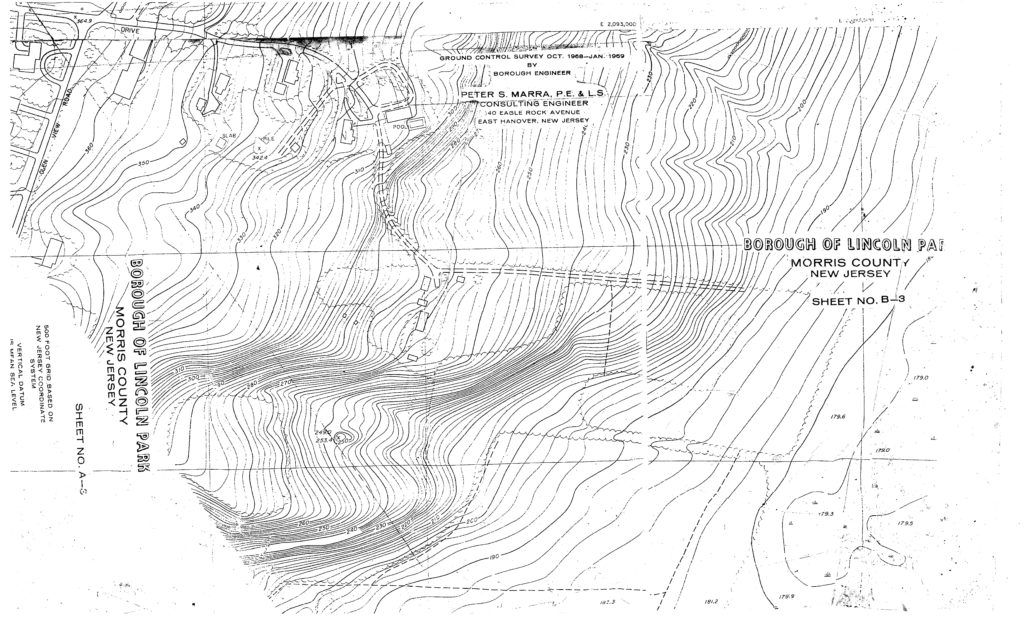 TAX APPEAL 2017 area Topo alone
We invite you to contact members of the "core team" (Steve, Larry, Jonathan, Victoria, Leen, Fran, and Karyn) if you are interested in this project.
You can email [email protected] for more information.