Note: To join remotely, use this link to launch Zoom at 3:15 p.m.:
https://zoom.us/j/8283857296
Or dial in:    
+1 646 558 8656 US (New York)
+1 669 900 6833 US (San Jose)
Meeting ID: 828 385 7296
Our June Meetup will provide an opportunity to de-brief in the wake of the 6/5 "Making It Real" workshop — and assimilate what we learned. If you weren't able to attend the workshop, this will be a chance to hear about what transpired.
Saturday, June 15, 2019
2:30 PM to 6:00 PM
Princeton Integral Yoga Community Center
301 N Harrison St #1E · Princeton, NJ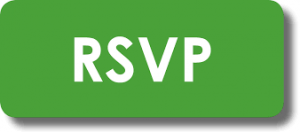 So: assimilate, consolidate, organize, commit, and move forward! But only after enjoying together a potluck late-lunch starting at 2:30. Please bring a dish to share.
We'd also like to acknowledge all those who made the Workshop happen:
To Chuck and the Cohousing Company, for giving of himself and his firm so generously, and making this day possible, and the possibility of cohousing in NJ and the region.
To Steve, for always being there for decisions, input, financing the breakfast, scholarships, and the many volunteers that helped this event possible, Alice, Maggie, Jo-Anne, Larry,
To Princeton Integral Yoga Community Center, for hosting our Meetups and allowing us to call them our home base, for the time being — it's a great partnership
And to our sponsors:
Possible Planet (www.PossiblePlanet.org
Ecovillage Alliance (www.Ecovillagers.org)
Lynn Gaffney Architect (www.lynngaffney.com)
Cohousing Opportunities Group (www.cohousing.group)
Princeton Integral Yoga Community Center (www.iyccprinceton.org)
Blackthorn Restaurant & Irish Pub (http://blackthornpub.com/new-brunswick/)
The Cohousing Company (http://www.cohousingco.com)