Three Professional Vocalists Featured at Our Annual Benefit Concert
This year's EVNJ fundraiser-concert will feature a very special program: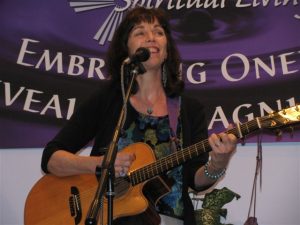 Elaine Silver has performed at colleges, festivals, churches, clubs and children's events throughout North America and Europe. She was featured nationally on The Wisdom Channel and on New Jersey Network's program State of the Arts. A recipient of a Garden State Music Award for Outstanding Folk Performer, "Faerie Elaine" brings magic, love and blessings to her concerts. http://www.elainesilver.com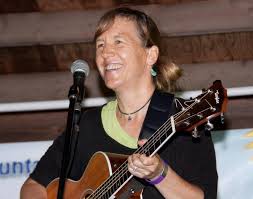 An award-winning songwriter, engaging performer and passionate environmentalist, Kathy Moser is dedicated to bringing positive change to the world through music, both on and off stage. For many years she was a principal with the Garden State Cohousing group, and she's supported our own project numerous times through appearances at benefit concerts and active participation. http://www.kathymoser.com/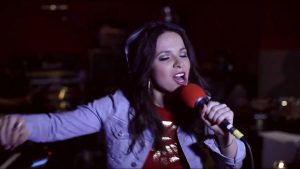 NJ-born Kyrie London is a singer-songwriter, artist, and activist, who is passionate about bringing people together through the healing power of music. Her collaborations with Grammy-winning producers and sound mixers have helped create her signature mix of pop, soul, dance, and hip hop. She appeared recently at the Grounds for Sculpture in Hamilton (Mercer County). http://www.kyrielondon.com.
Saturday, August 18, 2018 Noon-4 p.m.
Zelin-Cloud Home
8 Revere Drive, Basking Ridge, NJ 07920
We'll start off with a potluck luncheon at Noon. Please bring a dish to share. The concert begins at 1.
If you find that you'll be out-of-town and can't make it, contributions are welcome at: https://www.facebook.com/donate/1892927930764804/ or https://www.ecovillagenj.org/donations/
Alternatively, checks payable to "CRCS-EVNJ" could be mailed to: Ecovillage New Jersey, PO Box 2029, Princeton, NJ 08543. Because of the non-profit status of our fiscal sponsor (CRCS, the Center for Regenerative Community Solutions) all such contributions are tax-deductible.
We hope to see you in-person on August 18 for some wonderful music, food, and eco-camaraderie. Admission is free, but . . . don't forget to bring your checkbook!