We'll be hosting movement guru Chuck Durrett in June. We've done a lot of planning, and there's more to do to get the word out. So, as one part of our agenda, we'll be finalizing our plans for the June 5th Workshop.
We'll also have with us two local leaders in the Cohousing/Ecovillage movement, Joel Rothschild and Lynn Gaffney. 
The cohousing movement started in Denmark during the 1960s. Chuck Durrett and Katie McCamant were traveling there in 1987 and became intrigued with how the concept encourages neighborly interactions and the formation of supportive/cooperative relationships between community residents. Their 1988 book, "Cohousing," introduced this model of intentional community to Americans.
Chuck now has thirty years of experience guiding the development of over 55 cohousing communities throughout the United States. We'll be privileged on June 5 to host his "Getting It Built" workshop in New Jersey. Download the Workshop Flyer.
Register for the Workshop now — early bird pricing until April 30.
Save that date. Meanwhile, find out more about our plans (and plan to help the planners!), and  at our April Meetup:
Saturday, April 13 … 12:30 p.m. to 4:30 p.m.
Trenton Free Public Library … 120 Academy Street, Trenton, NJ
Can't make it in person? Join us on Zoom after 1 p.m.
Need a ride, or willing to offer one?
One of our members is looking for a ride from Lake Hiawatha (Parsippany-Troy Hills area) to the April 13 Meetup. If you can offer her a ride, you can see her information here.
After networking in one of the Library's spaces, we'll be having our usual pot-luck luncheon and then getting down to work a little earlier than usual, by 1 pm.
Cohousing architect Lynn Gaffney will be joining us from Brooklyn, and Joel Rothschild will be coming from Lancaster, PA. The response to Joel's presentation on March 10 was so enthusiastic that we've had requests for some follow-up time with him for additional Q&A.
About Lynn Gaffney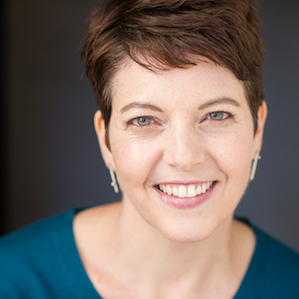 Lynn has been leading Lynn Gaffney Architect since 1997. As an architect, a LEED accredited AP and a certified Passive House designer, Lynn has over 20 years of experience in residential, commercial and institutional service projects and looks forward to adding cohousing developments to that list. Lynn is part of the 500 Communities Program, a select group of professionals being trained by renowned cohousing architect and developer, Kathryn McCamant. Lynn's new venture Cohousing Opportunities Group will be a resource for residents, especially in New York, New Jersey, and Connecticut, for all things cohousing.
About Joel Rothschild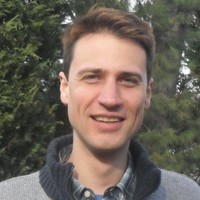 He's a co-founder of Ecovillagers Cooperative, a developer, membership network, and professional services provider for ecovillages based on retrofit cohousing design, mixed use, and shared-equity co-ownership. Ecovillagers Cooperative is in the process of creating an REIC (Real Estate Investment Co-op) that will invest exclusively in Community Land Co-ops created by its own members.
A Special Venue
The Trenton Free Public Library is the oldest library in New Jersey, founded in 1750 as the Trenton Library Company by Dr. Thomas Cadwalader. Benjamin Franklin is said to have purchased the library's first 50 books. Originally a subscription library, it was the second in the American colonies after the Philadelphia Library Company. The library organization as it is known today became incorporated in 1900 with Ferdinand W. Roebling serving as its first Board President.
Since its opening in 1902, the library has been collecting and preserving the city's history. Today, the Trentoniana Collection has earned a reputation among researchers and genealogists as the premier collection devoted exclusively to the City of Trenton's rich past. Among its holdings are business records, personal papers, letters, photographs, newspapers, scrapbooks, maps, ephemera, textiles, oral histories, artwork, and more.