Note: This page is not shown in the menu, so only someone with the URL can access it. But it's not encrypted or password protected.
Very exciting property, with plenty of opportunities for an ecovillage, for sustainable agriculture, and for events. Some of the possibilities include: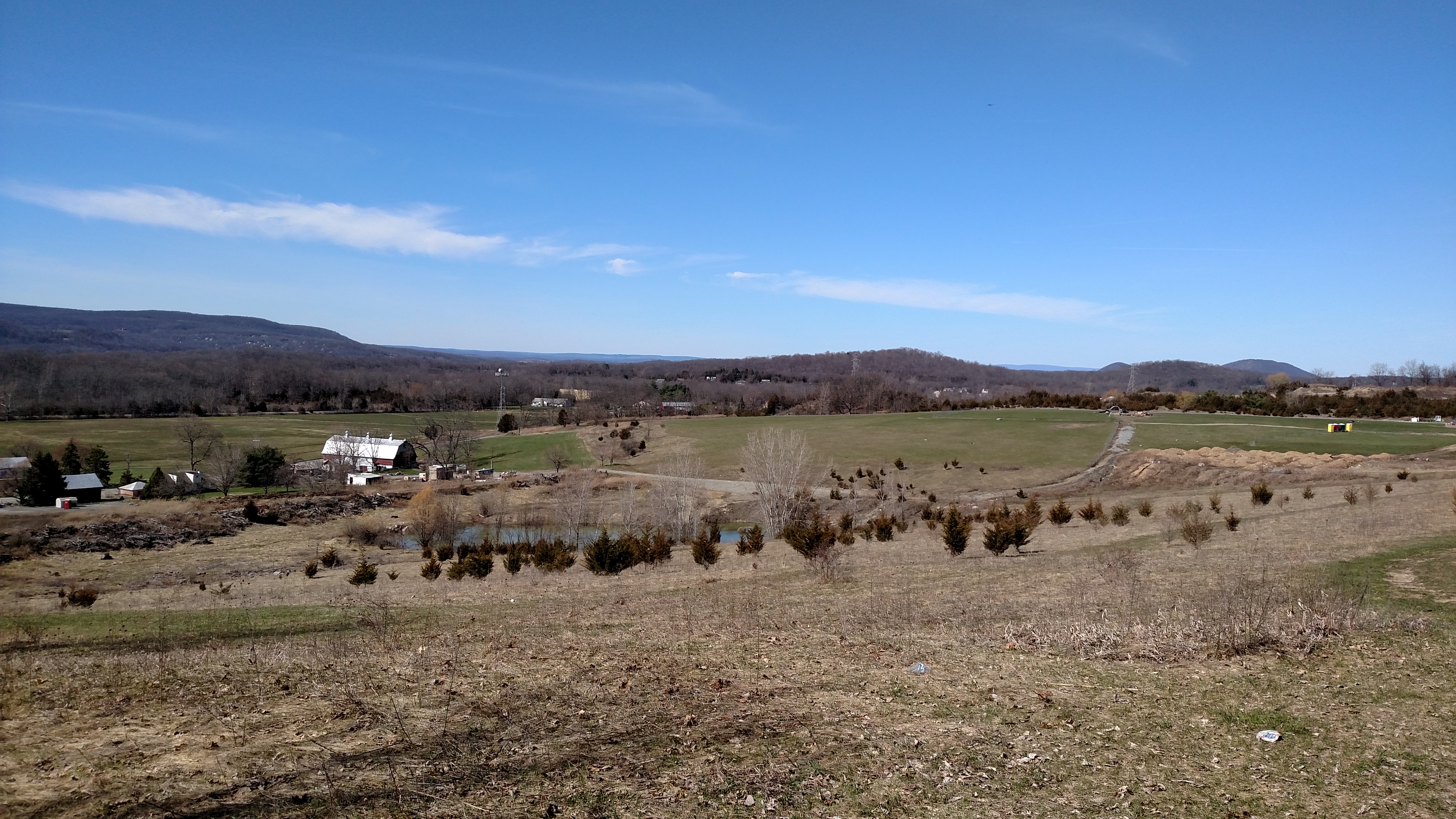 A cohousing neighborhood with pretty much this view. An orchard on the slope, with trees planted as a Permaculture Edible Forest Garden. Houses built into the Earth, like Hobbiton, on the far slope, facing south.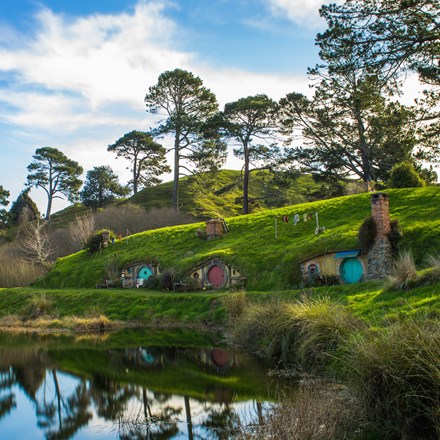 A barn common house, with dining and a dance/exercise floor. Was once a milking barn, so open to creative ideas for using the floor below. And that's just a few…
The meeting space: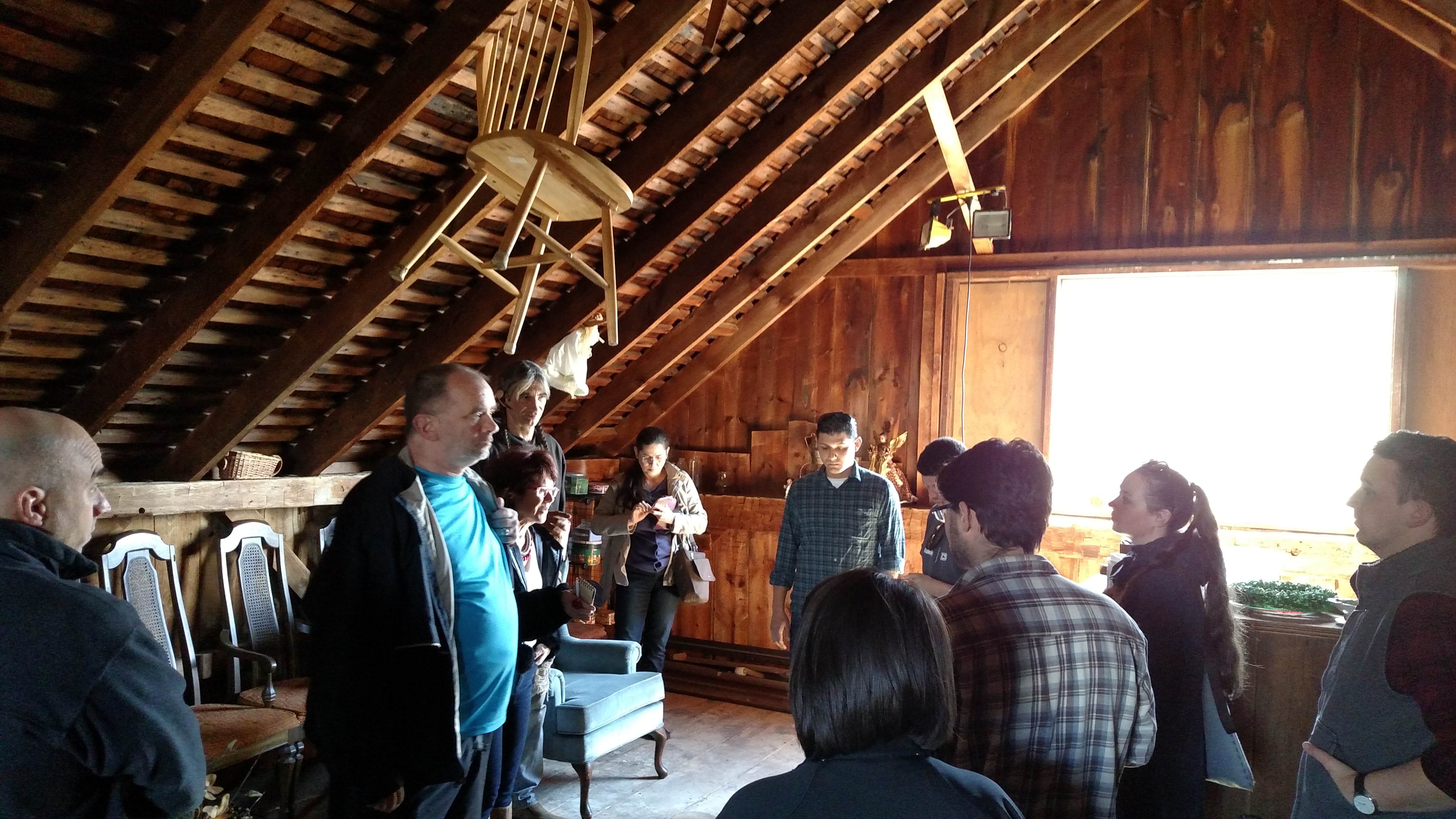 Other photos:
Location:
https://www.google.com/maps/place/Rickey+Farm,+Concert+Venue/@41.2158378,-74.4549193,13.03z/data=!4m5!3m4!1s0x89c33c54e0e40c2b:0x2a05b0c64190ae30!8m2!3d41.2165126!4d-74.4557412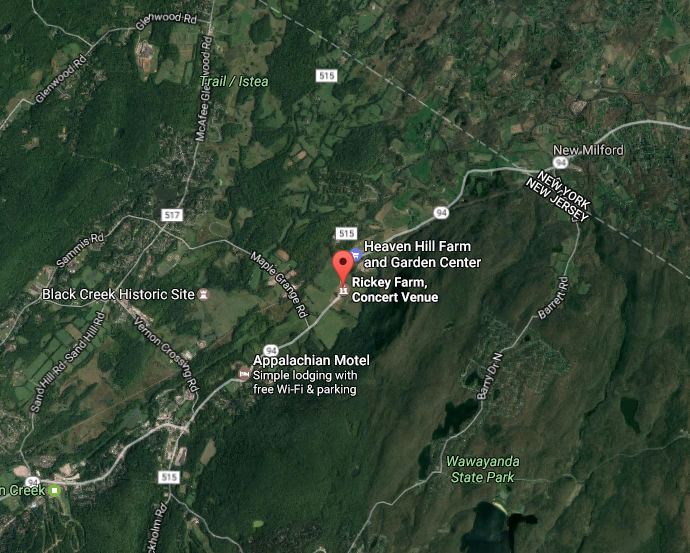 Map & Property Descriptions: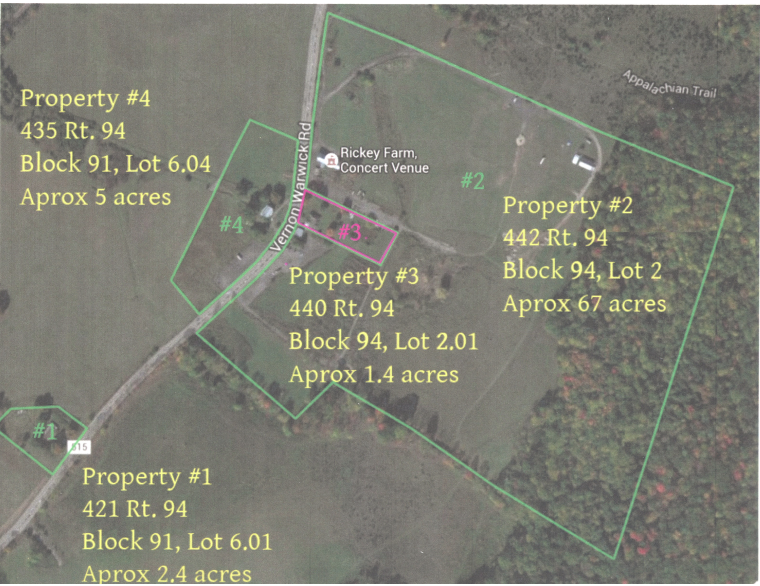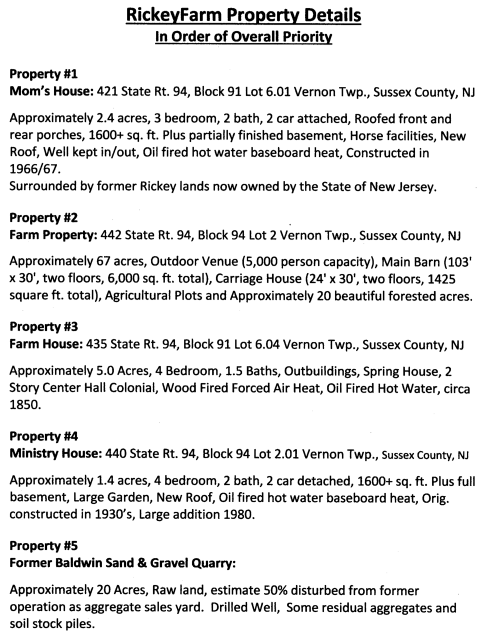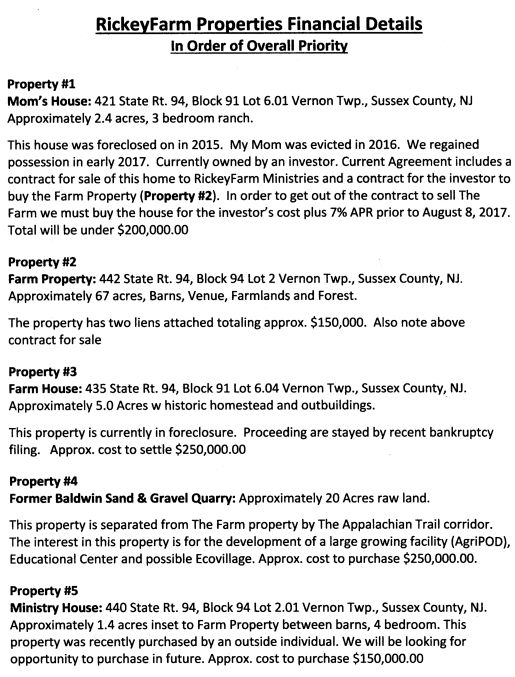 Zoning information:
Permitted and Conditional Uses in AET Zone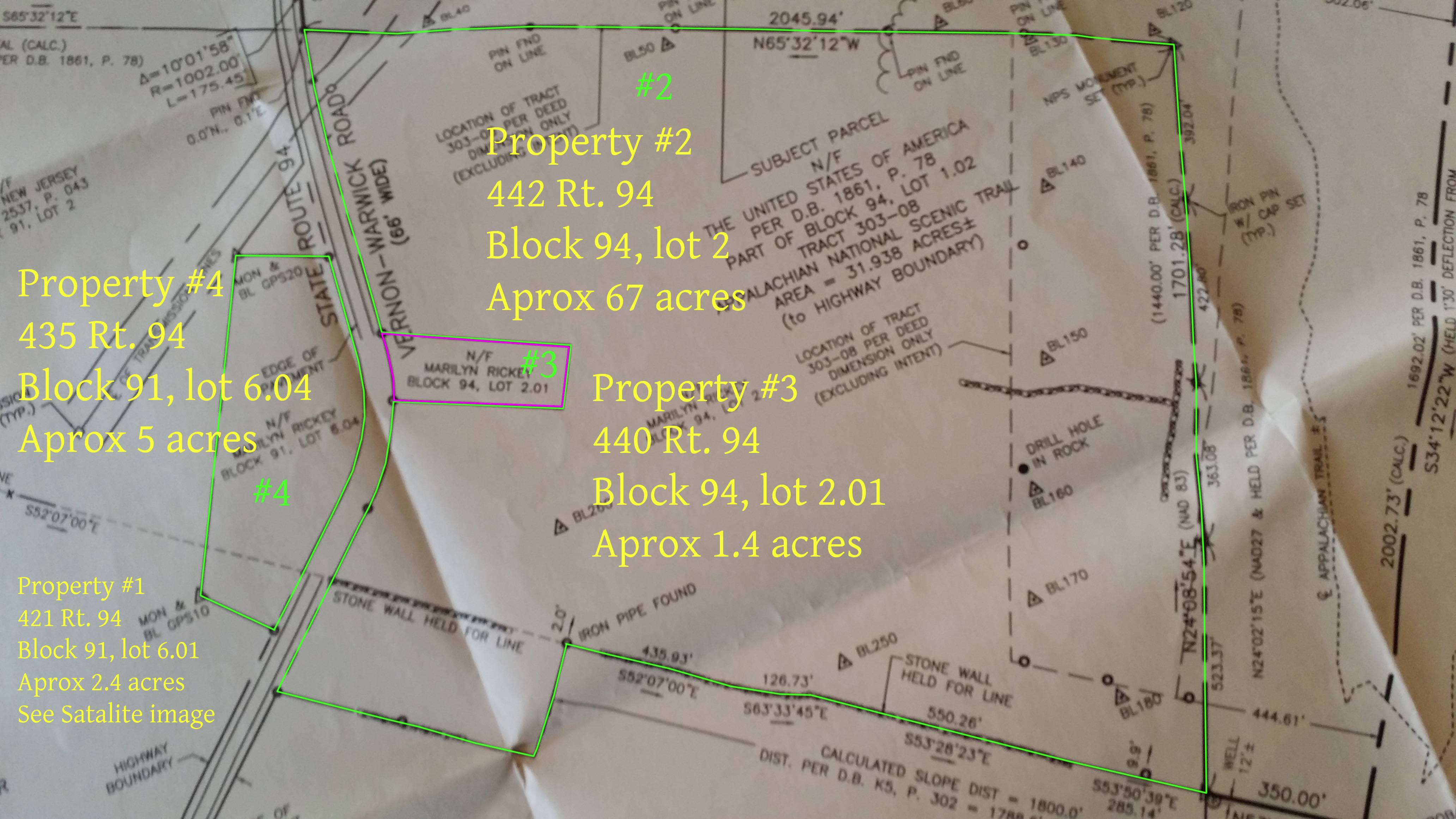 We're still seeking Highlands Council information for the various properties…
YouTube Overview Video:
Links:
https://www.facebook.com/RickeyFarm/
Additional resources: